Wise Tips to Keep in Mind When Buying Shoes Online
It's more than obvious that we all have burning desires within us to make lasting impressions on the people we meet daily. To communicate something worthwhile just from the way we are dressed. It starts right from the top all the way down to where everything matters: shoes! Sounds strange or even too good to be true but shoes can tell a lot about an individual. That is why taking time to shop for shoes online is critical, if nightmares of getting ripped off are to be avoided. So, what exactly do you consider?
What to Look At
Material – Always go for leather. You will never go wrong. It is suppler and more malleable than vegan leather. What's more, it can be cleaned more easily than fabric or canvas. All these make leather the best material for shoes you can wear daily to work or to parties.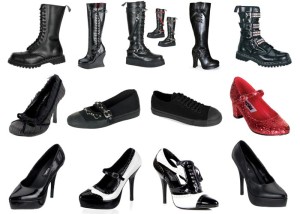 Sole – Keep off any shoes with slippery soles, unless you really want to break your knee.

Size – Size and comfort go hand in hand. For women a perfect fit is more critical with heels that it is with boots or flats.

Heel – Of course this is all about women. If you are not used to walking in heels, avoid high ones like stilettos. You can go for high heels but only after you have figured out how to walk in shorter heels.
Measuring Your Feet
When buying shoes anywhere, size is the most profound factor. Many shore stores provide reliable devices for measuring foot size, but buyers hardly give such devices much thought. They don't even have such devices at home when they're ordering shoes online. Fortunately, there is a simple method for measuring feet right from home.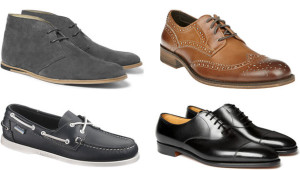 Trace your feet – Place your feet on a clean sheet of paper on a hard floor then trace the outline of your foot. Do this with your socks on.

Mark the length and width – Again, use a pencil to draw straight lines that touch the outermost points at the top and bottom areas of the outline. Do this again on both sides of the outline and create a box like diagram which represents your shoe size.

Measure the length and width – Use a tape measure and a ruler to measure the exact distance between the two horizontal points of your foot's length.

Get the exact size – From any of the numbers obtained using the methods mentioned above, subtract two tenths of an inch. This will take into account errors such as the space between the pencil line and your foot.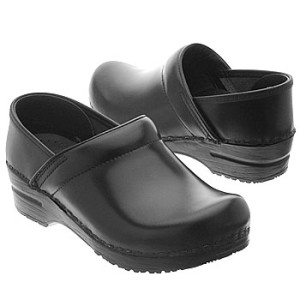 Compare Prices
Not all stores online sell shoes at the same price. That's just as obvious as it can get. That is why comparing prices when you buy shoes online will see an ultimate difference between an avid shoe buyer and his or her amateur or rather clueless counterpart. Keep in mind that mens shoes online are often pricier than womens shoe online, so brace yourself to spend more if you are a man looking for shoes online. Popular brands too like Dansko professional shoes can affect pricing, so be sure to go for a reputable brand known for the value it offers.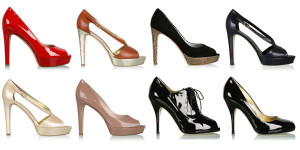 Conclusion
Avoid impulse buying as much as you can; like they say, 'informed buyers always get the best deals'. That means taking time to compare prices online and understand more about shoes is a smart move. Remember too to take advantage of festive seasons when offers and discounts are everywhere. In the end, what matters is getting good shoes online for cheap prices. However, that may not happen to anyone who buys the first pair of shoes he sets his eyes on online.