All About Dansko Professional
Shoes have been one of man's most useful tools ever since anyone can remember. It has helped him pass what was once considered as impassable terrains, walk a thousands of miles for days without damaging their feet, provide protection and warmth through cold weathers and a whole lot more. The human foot contains more bones than any part of the body.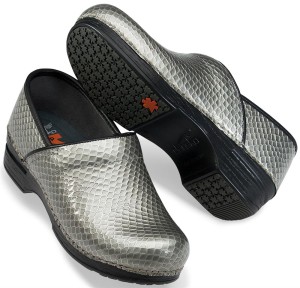 Undeniably, it is imperative that you protect our feet from all the elements that may harm them by any means possible. And one simple solution for this problem is by the use of footwear. Whether it may be in the form of a shoe or a sandal, this would greatly help in the protection of two of the most important part of the human anatomy. This is the reason why for a lot of people, having the perfect pair of Dansko Professional clogs is like the best feeling in the world.
A Little History
Dansko's owners, Mandy Cabot and Peter Kjellerup, husband and wife didn't think they would wind up in the shoemaking business. Their successful 20 years and counting endeavor started when the couple was in the country of Denmark for a trip to buy horses. But instead of looking for horses, they instead found an unbelievably comfortable and beautiful shoe that is called the clog. With the idea in mind, they invited friends to come over and try the shoes for themselves and from then on, it has become what is known today as the number one clog manufacturer in the world – Dansko.
Clogs
In addition, a clog is a type of footwear that has survived years of existence through constant evolution and changes in style. These shoes have been used by people from different nationalities all across the world. Among the notable cultures which have worn clogs all throughout the history of their race are people from the Netherlands and called their clogs the klomp which was originally made of wood. Other nationalities that wore clogs throughout history are the Italians with their zoccolo, the Belgian sabots, the Japanese geta, the Indian paduka and the Cantabrian albarcas which was worn by Spaniards.
Over the years people have changed how clogs look and feel up to the way it is shown today. And with the technology humans have today, they also have engineered clogs to be very comfortable when worn anytime.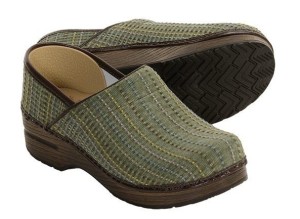 Purposes
Nowadays people have been using different kinds of shoes for a whole lot of different kinds of purposes. These purposes may either be for fashion, safety or practicality. And when talking about these elegant Dansko clogs, they certainly have all these 3 criteria all covered.
Fashion Footwear
A lot of people choose their kind or brand of shoes according to what is "hot" and what is "in" in the fashion industry. A typical high school kid may base his shoe selection based on what a famous basketball or tennis player is wearing during games. A teenage girl may also base her shoes and sandals selection based on what a famous actress wears during gala nights or something she saw a famous celebrity wear on a specific television show. Fashion shows also feature the latest trends and creations by famous stylists and this can also influence fashion choice of many people. Dansko clogs, while all comfortable and lightweight, is not behind the fashion trend as well.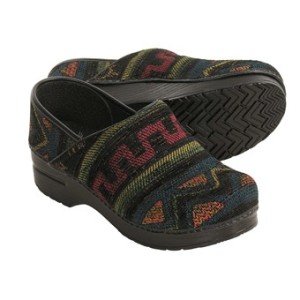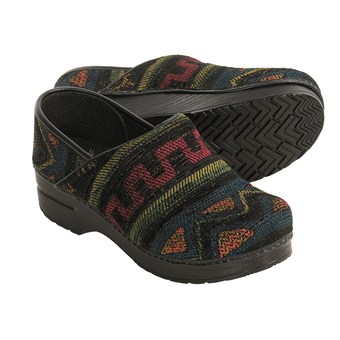 Safety
Other people choose the type of shoes they wear for the sake of safety. These different types of footwear provide great protection against a lot of wear and tear while not sacrificing comfort on the part of the person who wears it. Different kinds of protective footwear include motorcycling boots for those who engage in circuit racing and cross country motorcycle driving, hard, steel toed boots with protective rubber for those who work in the electrical fields as well as those who are involved in carpentry and other industrial profession, wet boots for those who work in wet, swampy areas and a whole lot more different kinds of boots that offer a wide variety of protection for those who wear it.  Dansko clogs not only offer protection as it was originally worn by people in the mountains; it also is made from durable materials that are sure to stand the test of time and harsh elements.
Practicality and Comfort
A lot of people however, choose to wear a specific kind of footwear just because it is the most comfortable kind of footwear they can find. People who work in the office may opt to buy loafers and slip ons instead of a laced shoe for fast and easy wear while women may sometimes prefer short heeled shoes over tall ones for comfort. Other people with illness that affects the foot such as gout and arthritis may also choose to wear comfortable shoes that allow their feet to "breathe" unlike those tight fitting shoes that a lot of people also feel uncomfortable of wearing. Another type of shoes that allows great comfort are the barefoot shoes which mimics the feeling of walking barefoot while also providing foot support and prevention of the formation of blisters and other foot injuries. Dansko clogs, also provides superb comfort to anyone who wears a pear may it be at home, at work, in the garden, everywhere.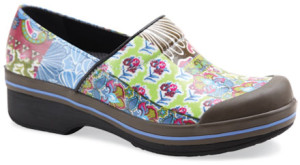 Finding the Best Clogs
When it comes to the best, most comfortable clogs ever, there will be a lot of brands and names that will claim they are the best. People can try them all, but can also choose to go out and wear Dansko Professional.
Why Dansko?
Over the years, Dansko have pride themselves in producing the best and most stylish clogs anyone could ever find on the market. They have the best selection of closed clogs, open clogs and high tops when it comes to this kind of footwear. Dansko professional shoes are considered to be one of the best in the market when it comes to style and comfort. So if anyone should ever find themselves in need of a new pair of clogs, there is no other place to go but to Dansko.
Dansko Professional has a wide variety of fashion clogs for men, women and children. For the men, they can choose from a great selection of clogs such as the stapled clogs, XP and the Walden. For women, they also have an amazing selection from open to closed toed clogs such as the Geneva, Marseille, Sedona, Bordeaux and a whole lot more. For the kids, they also have different colors and styles sure to fit the little ones. Whatever kind of clogs everyone is in search of, Dansko has it all.
Where to Buy Them
A lot of people have their very own preferences when it comes to where they would want to get their favorite shoes from. Others may visit their favorite boutiques while some would prefer going to malls and other custom shoe stores. Now, these people are able to do these kinds of things because they have a lot of time on their hands for shoe searching.
But for those who are very busy and do not have the luxury of going to such places, checking out shoes online can really help. And for those who would want to have their daily dose of Dansko clogs, one can always check it here, online for the latest Dansko Professional sales of the latest Dansko Professional footwear.