How to Shop for Toddler Girl Shoes
Toddler girl shoes are always an interesting item to shop for especially if the shoppers are proud parents or grandparents. As babies grow into toddlers they should own shoes that will support their active lifestyle. At that age, they are just starting to walk and they will soon start exploring the world. The shoes that they wear during this stage in life will help support them on their journey as they start walking. To find the perfect pair, you can visit your local store or buy a pair online. The million dollar question though is how do you shop for toddler girl shoes?
Since little feet grow quickly, you should think about buying cheap toddler girl shoes as they will soon be outgrown. So how will you ensure that your child gets the best fit for their feet? Unlike many adults, children rarely enjoy shopping for shoes. In fact most of the time, they are oblivious to what is going on.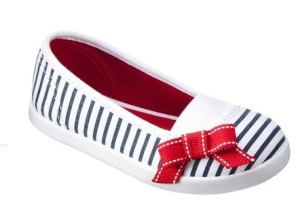 Shopping tips for cute toddler girl shoes
Take your child with you to the shop for a perfect fit. You should always shop for shoes in the evening. This is because most feet swell in the evening and if you shop in the morning; the shoes will feel smaller in the evening. If your child is not keen on fitting all kinds of cute toddler girl shoes , you should visit a children's footwear store because the staff is bound to have experience with children. While there are tons of attractive shoes for toddlers, you should be careful to avoid overspending.
Getting the right fit
Get your toddler's feet measured before you purchase shoes because what might be comfortable in the store might be uncomfortable while playing. Their feet should always be measured when they are standing up. Since one foot is usually bigger than the other, buy shoes that accommodate the larger foot. When the shoe is on your child's foot, make sure that there is a space between the toes and shoe toe.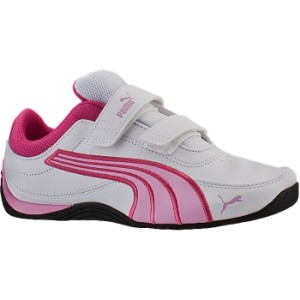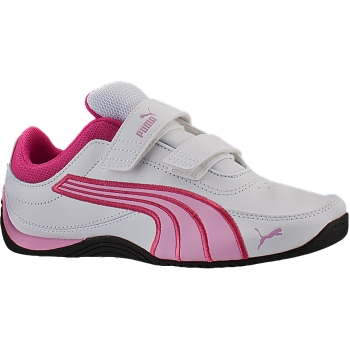 At the rate that children grow, they are likely to outgrow their shoes in no time. However, you should not be tempted to buy a size too big because you might cause your child to develop foot problems. The heel of your child's shoe should neither be too tight nor too loose. If it does not fit correctly, your child's feet might become damaged. Adults like to break in their shoes but this is not a good idea, especially for kids. The shoes need to be comfortable from the start. You cannot expect them to get more comfortable after each wear.
Choosing children's shoes

You might be a fashion forward parent, in which case designer shoes will appeal to you. Puma toddler girl shoes are fashionable and durable shoes. When picking out a shoe, you have many styles to choose from. You can purchase shoes with laces, Velcro or other fastening systems. Parents are advised to avoid buying slip-on shoes or those that are backless because they can lead to numerous slips and falls.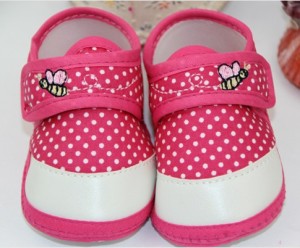 As for the material used to make shoes, just make sure that it is breathable. The best materials include leather and canvas. Not only are they durable but they are also breathable thus keeping your child's feet dry and cool. This will aid in preventing blisters and bad odor. While heels are cute, they should be avoided when you are shopping for your toddler. Toddler girl shoes should be flat so as to allow for appropriate foot development. You should also make sure that the sole is even for better foot support. Look for textured soles to increase traction. If you buy shoes with smooth soles, it becomes a lot easier for your child to slip and hurt themselves.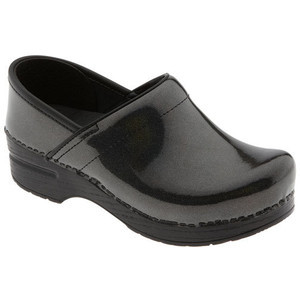 The sole of your kid's shoes need to be thick enough to prevent injury and to protect the foot. It also needs to be flexible so that your little girl can be able to bend her foot while playing. Once you find the right fit, you should allow your child to choose the color that they want. At that young age, most girls will prefer bright and girly colors like pink. You will definitely have a more peaceful shopping experience once you allow your kid to have a choice. You should shop at dansko professional for a wide array of shoes and styles.