The Truth About the Womens Dress Shoes
Womens dress shoes are shoes that women wear during formal events. The most common formal events women attend include dancing parties, weddings, conferences, dating, and birthday celebrations. These dress shoes come in different designs, colors and patterns. In most cases, ladies' dress shoes are white, gold, silver, or black in color. In addition, nearly all dress shoes for women are high heeled. The following is a review of the different types of dress shoes for women available in the market.
Kinds of Womens Dress Shoes
There are many kinds of womens dress shoes that can worn in many formal occasions. Some of the most popular types are the following shoes: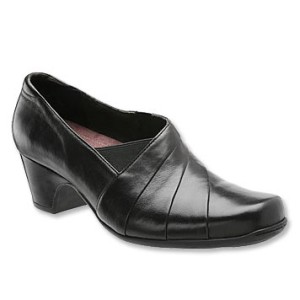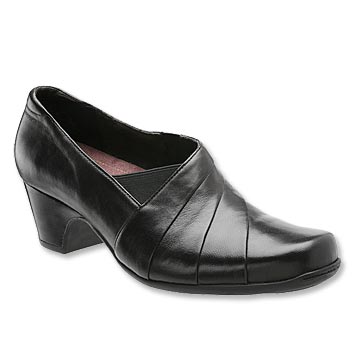 Pumps are stylish dress shoes with pointed or rounded tip. These shoes are durable since they are manufactured using natural leather. Nearly all pump dress shoes have a sharp heel which is at least 2 inches long. Ankle strapped and peep toe dress shoes are the most latest fashions of pumps dress shoes are in the market today. Peep toe dress shoes have a stylish opening that exposes the toe nails. On the other hand, ankles strapped dress shoes have beautiful straps that wrap the entire ankle for improved comfort when walking.
Slingbacks are wide womens dress shoes have heels and rounded toe area just pumps. However, while pump shoes cover the entire heel, slingbacks leaves most parts of the heel exposed. In addition, Slingbacks have a narrow strap on its rear part. Therefore, when women pull over the strap over the heel, the other parts of the foot remains exposed.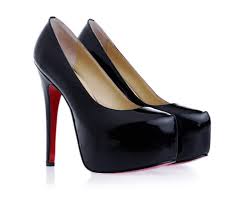 Mules are another type of dress shoes women find very fashionable. Mules shoes are designed such that they easily slide into the woman's foot. Unlike pumps, these shoes leave the entire back of the foot exposed. Fashion designers argue that unless Mules shoes have a heel, they cannot be considered as dress shoes. Therefore, all mules dress shoes for women have heels. 
Some women, especially those suffering from back pains or travel often on foot, prefer flat dress shoes to heels. The most common flat dress shoes for women are loafers and ballet flats. Loafer dress shoes for women are flat but with a square toe area. Though loafers are traditionally masculine, some women argue that they are more comfortable than heels. Slip-on loafer dress shoe is termed as the most feminine loafer shoe since it has a small heel compared to the flat loafers people know. On the other hand, Ballet flats are flat womens dress shoes that have slightly bowed and rounded tip. There are several other brands and patterns of the Ballet flat and loafers dress shoes in the market today. However, most women prefer brown or black loafers or Ballet flat shoes to other color patterns.

 

Other women wear sandals as dress shoes when attending formal events. Most people argue that sandals are not fashionable for special formal events. Designers argue that sandals with stylish straps, feminine colors and finishing are fashionable enough to be worn as dress shoes during formal events. Women should ensure that the sandals they wear during formal events are fashionable enough to be considered as dress shoes. However, majority of women still believe that heeled shoes are the most appropriate dress shoes for women. Consequently, most women wear high heels dress shoes when attending various formal occasions and events.
Downside of High Heels
On the other hand, there are several side-effects of wearing high heels dress shoes. Women wearing these shoes are likely to suffer from back pain and foot pain. Health experts assert that when one is wearing heels, the entire body weight is mostly supported by the lower back and the feet. Consequently, the weight exerts immense pressure on the legs and the back leading to sharp pain.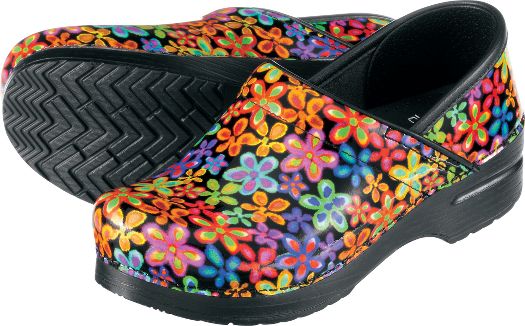 In addition, wearing heels can lead to difficulties when walking. Some women end up falling in front of people resulting to embarrassment. Consequently, women should consult with the Dansko professional for advice on the most suitable dress shoes for them depending on their posture, height and health status. Dansko deals in womens brown dress shoes besides other beautiful colour and design patterns.
There are other advantages of wearing comfortable womens dress shoes. High heeled shoes makes a woman appear taller than usual. This is important especially if their partners are physically taller than them. Beauty experts avow that heels improve the attractiveness of the woman's posture. Additionally, heeled shoes increase the beauty of the woman's legs especially for those women who wear short skirts. Finally, high heels act as the appropriate complement to various dressing styles.